Sidewalk Warriors needs volunteers, food, and essential products donated weekly. Monetary donations are also essential for us to be able to fulfill our mission. We fund seasonal needs, donation short falls, and essential toiletry items with the generous monetary donations made by caring neighbors like you!
You can Fund A Need!
We have four convenient levels of monetary giving packages listed at the bottom of this page to choose from, or you may enter a custom donation amount. No gift is too small or too big! Your donation can even be tax deductible!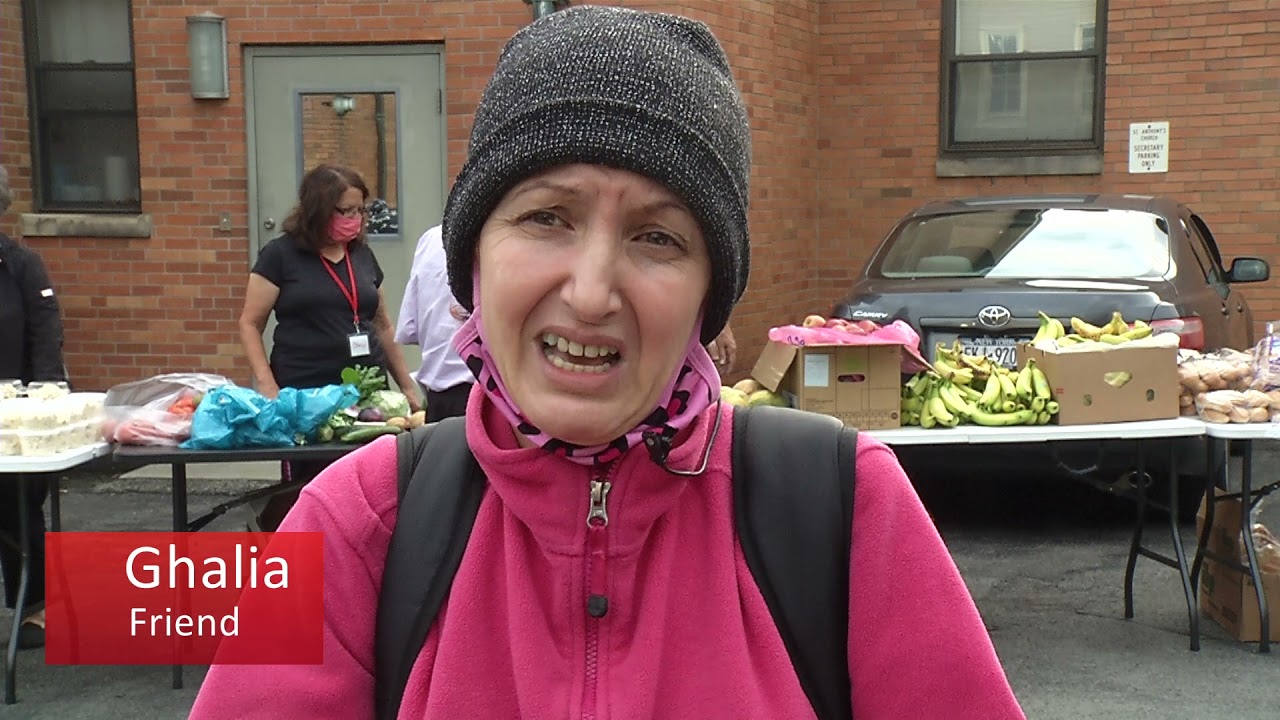 Special thanks to Lisa Grace of Coneptual Images for creating this video that so beautifully depicts the impact that our efforts have on our friends in our community.
Four Levels of Giving: Fund - A - Need
A NEW BEGINNING, $150
This is a giving package that will support a community friend who may have experienced homelessness and is transitioning to a one room facility or who is transitioning from a one room facility to an apartment. We help them with basic needs by providing a set of sheets, towels, pots, pans, dishes, silverware, etc. These items often are something they cannot afford to purchase and we help with their transition.
FILL THE GAP, $100
Each week we offer an opportunity for our community to help us provide for our community, by listing the various items we need. Sadly, we often fall short. In order for us to be sure no person in our line leaves empty handed, we need additional funds to help subsidize the weekly signups. We have had weeks where our gap was as high as $425 and others where it was as low as $100. Your $100 donation will fill our gap for one week.
WINTER BOOTS, $50
Each year we offer anyone in line at our weekly events the opportunity to have a brand new pair of winter boots, if needed. Last year we were able to gather a variety of sizes and we were able to provide 108 pairs of warm boots to our friends. For many, this is the only pair of boots they own, and the only pair of shoes they wear day after day. Most of our friends in need walk long distances every day. We offer warm, waterproof boots and we have shoppers that take advantage of some great sales. Your $50 donation helps offset this expense.
CHRIS'S LEGACY, $25
Chris Goyette was a committed Sidewalk Warriors volunteer who left us far too soon. He was dedicated to the mission of our organization and each week he would arrive carrying a case of toilet paper and a smile as our friends in need anxiously waited in line. With the growth of our movement, we now need 3 cases of toilet paper each week in order for each person in line to receive just 1 roll. We would love to offer this essential item weekly in Chris's memory. Your $25 donation buys one case of toilet paper.
First, tell us about you and your donation preferences:
Next, make your monetary gift payment:
Click one of the colorful buttons below to make your monetary gift payment. Our volunteers will match up your payment to your giving package sponsorship or donation preferences indicated above. Custom donation amounts will used by Sidewalk Warriors as necessary to fill our greatest needs. If you'd like to remain anonymous, please indicate so in the electronic payment notes.
Electronic payments are preferred, however, to make a donation by personal check, make check payable to
Sidewalk Warriors Troy
and mail to:
22 Morningside Drive Latham, NY 12110