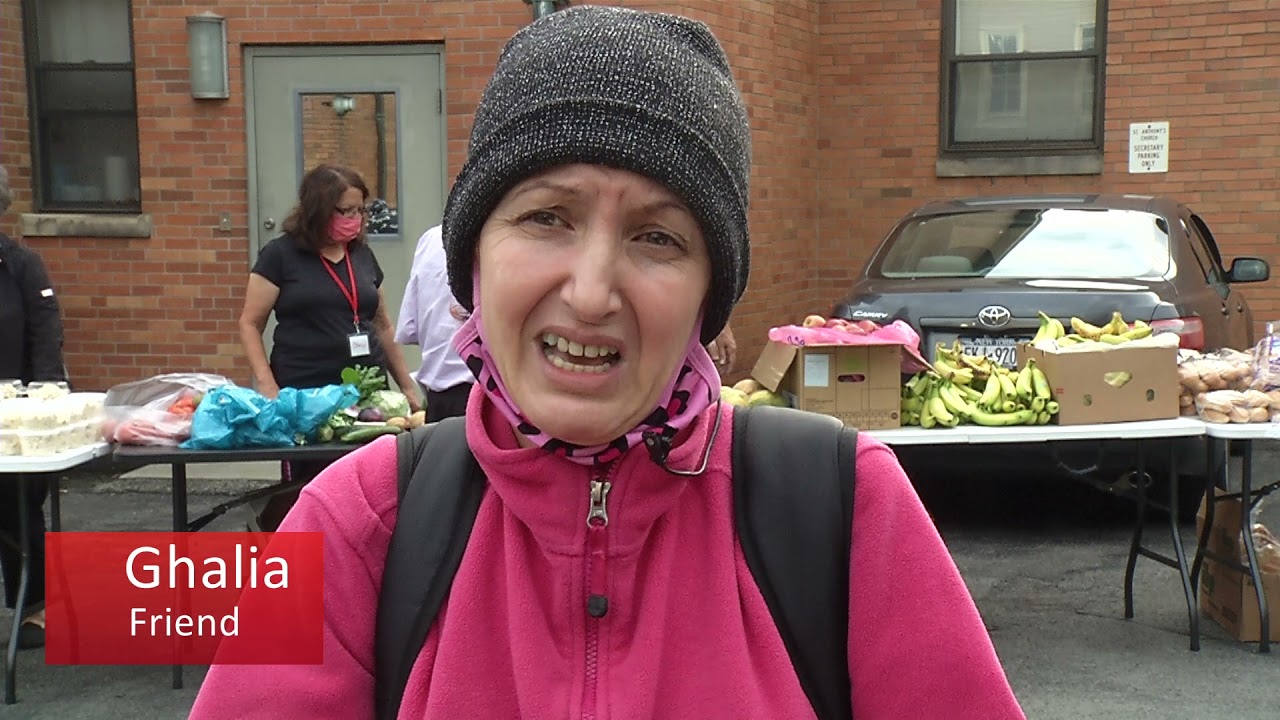 Special thanks to Lisa Grace of Conceptual Images for creating this video that so beautifully depicts the impact that our efforts have on our friends in our community.
About Sidewalk Warriors Troy
Sidewalk Warriors Troy thrives on our community connections with both individuals and many local businesses. These connections open opportunities which allow us to better serve the needs of our community. We are grateful to be able to have this support; we can provide a hand up for anyone who may need our assistance.
Sidewalk Warriors Troy has two storage units where many of our donations are kept until they are used in a distribution. We have a great core of volunteers who work from their homes and have designated areas where they store donations for future use. We do not have an office or official address. We are "carry in and carry out" at our location. We bring in 24+ folding tables and set up in an empty parking lot. The weather does not affect us; we set up in all types of weather. We fill the tables within minutes as cars are dropping off to our location.
For our friends in line, we do not require paperwork and we do not ask questions. When a friend has a need, we do our best to accommodate. If they have a special request, we do our best to provide. We often will post special requests on our FB page. Monetary donations received are always used to purchase items needed. Each and every item donated goes directly into the hands of those in need, free of charge. There is no judgment.
We operate entirely by our volunteers with support from our community, organizations, businesses, and individuals, who cook, bake, donate monetarily or purchase requested items. Every donated item helps tremendously and is greatly appreciated; no donation is ever too small, it takes a village to do what we do.
Each week we provide hot foods, sandwiches, produce, pantry items and essentials. We often provide special distributions such as towels, linens, pillows, winter boots, underwear, socks, laundry detergent and the list continues.
We set up weekly on Thursdays, at the Roarke Center parking lot on the corner of State Street and 4th Street. (For GPS purposes the address is 28 State Street, Troy) Volunteers arrive at 5:00 pm for set up and we start serving at 6:00 pm.